Welcome to our Events calendar.
If you would like to add your local ADRA event to the calendar please contact us!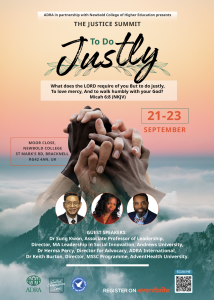 The Justice Summit will be a conference held at Newbold College bringing together youth, church leaders, ADRA representatives, and external partners to discuss major justice issues our world faces today, including poverty, inequality, climate change, and conflict.