Our Purpose
To serve humanity so all may live as God intended.
Our Motto
Justice. Compassion. Love
What We Do
We are the global humanitarian arm of the Seventh-day Adventist Church—part of the 20-million strong Adventist community, with hundreds of thousands of churches globally and the world's largest integrated healthcare and education network. We deliver relief and development assistance to individuals in more than 130 countries—regardless of their ethnicity, political affiliation, gender, or religious association. By partnering with local communities, organizations, and governments, we are able to deliver culturally relevant programs and build local capability for sustainable change.
How We Enable Change & Well-Being
ADRA acts as a catalyst for change by inspiring, engaging and empowering people to strive together for the greater good. In doing so, ADRA embodies values that are grounded in human dignity and respect for peoples' innate capabilities, expressed through ADRA's commitment to well-being as its core development objective, taking a holistic approach to programs, humanitarian response, and advocacy. For ADRA, 'holistic' refers to spiritual, social, and physical dimensions, addressing the multi-faceted causes of poverty, and to the emergency relief—reform dimension of our work.
ADRA exists to enable people to live life to the full, physically, socially, and spiritually. We associate this fullness with the concept of well-being, which remains ADRA's long-term, over-arching aim. In its most tangible forms individual well-being derives from access and opportunities in relation to three key areas: Education, Health and Sustainable Livelihoods. They shape what is described as ADRA's Well-being Triangle

Our Work - 1
ADRA-UK is an independent, humanitarian agency for development and disaster relief. ADRA helps without regard to age, ethnicity, or political or religious association. Objectives: the reduction of poverty; promotion of social justice; working together with local communities who are powerless to improve their lives.
ADRA receives funds from various sources, identifies projects that target specific needs, then provides funding, technical assistance, capacity building, monitoring and evaluation of those projects to ensure desired outcomes are achieved.
Our Work - 2
ADRA's work is divided into two main areas: development and relief:
Development is a process of social and economic change whereby people are empowered to take care of themselves, sustenance, and future within a society. Its premise is, "Give a man a fish, and you feed him for a day. Teach a man to fish, and you feed him for a lifetime."
Relief (or Emergency Management) projects include short-term assistance given to relieve immediate emergency needs. This includes projects such as shelter, clothing, food and medical treatment.
Our Impact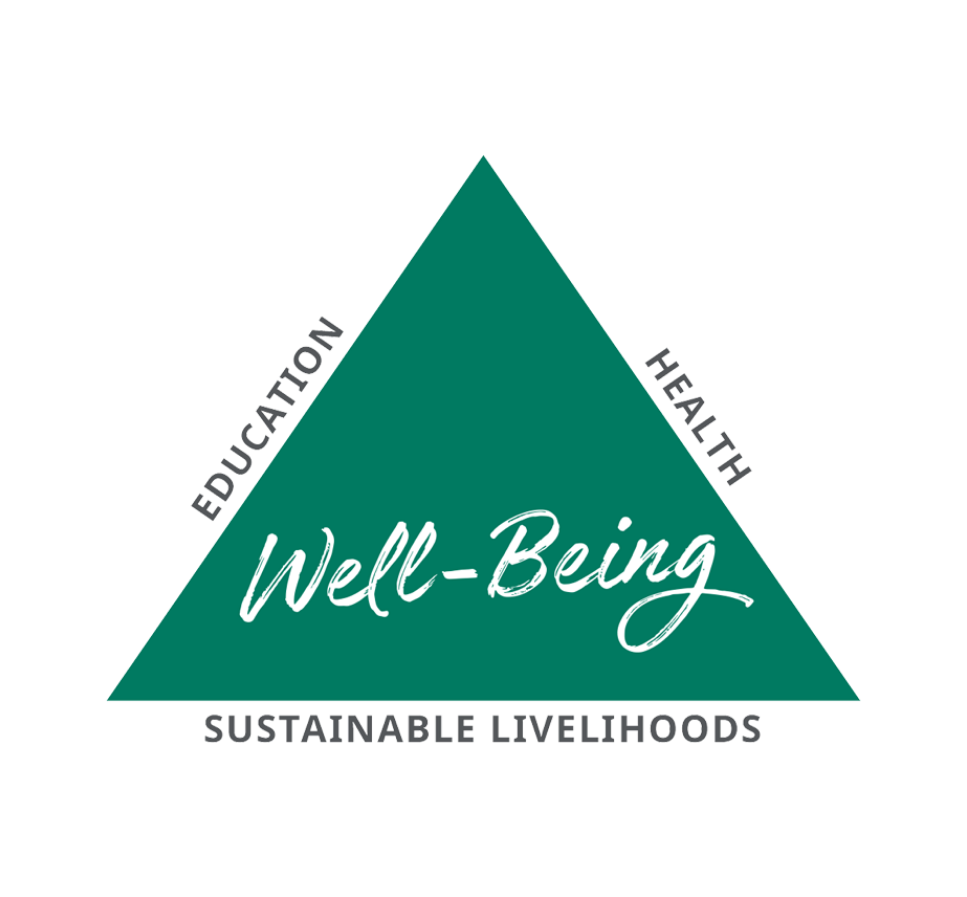 Fueled By Faith
Faith
As the global humanitarian agency of the Seventh-day Adventist Church, it is our faith that drives our work of compassion.
Founded on Biblical beliefs of justice, compassion, and love, we are able to unite people and organizations around programs that deliver lasting change. We use these to address underlying causes of distress now, while cultivating a better tomorrow by unlocking the potential in people and kick starting a cycle of generosity so today's beneficiaries become
tomorrow's leaders.
In this way, we can be sure our work has a longlasting effect on not just individuals but whole communities.
Extensive Network
Network
The uniqueness of the 20-million strong Adventist network lies in its level of connection and alignment.
This gives ADRA the potential to coordinate and communicate with the world's largest, and finest, integrated education and healthcare networks. This includes tertiary institutions, hospitals, clinics, and the professionals that lead them. With this support, we are able to work across health, education, and sustainable livelihoods with courage, confidence, and impact—maximizing our network to maximize our impact.
Locally Led
Local
Real change starts at the grassroots level.
So we start by engaging the local community to ensure our programs are culturally relevant, then engage local staff, volunteers, and church network to deliver. This on-the-ground approach builds local credibility, which drives connection and fosters the transition from well-being to well-giving, resulting in programs that create long-term stronger communities. By bringing the best global innovations to a local level, we offer the best of both worlds in the quest for a better world.
Reputation Assured
Reputation
With ADRA, our reputation will assure yours. It's our ability to influence at all levels that make us impactful.
From country and corporate presidents to the local community members we work alongside, our reputation for courageously getting things done the right way is second to none. We sustain this by maintaining integrity across program design, delivery, tracking, and transparency. Our refusal to cut corners or compromise has won trust at the grassroots level—where action creates impact—which is why other organizations seek us out to be active on their behalf.
Meet the team
Meet the staff at ADRA-UK!
Our Partners
ADRA works with various partners in the UK and overseas, including global organisations. 
Our History
We are the global humanitarian arm of the Seventh-day Adventist Church—part of the 20-million strong Adventist community, with hundreds of thousands of churches globally and the world's largest integrated healthcare and education network. 
Work for ADRA
Every now and then we are looking for professionals who are interested in working for ADRA in the UK or even overseas.