When we talk to people about what we do we are often told that ADRA is the 'best kept secret' . ADRA is making a significant impact in the poor communities it helps, and we believe that this is worth talking about!
Impact News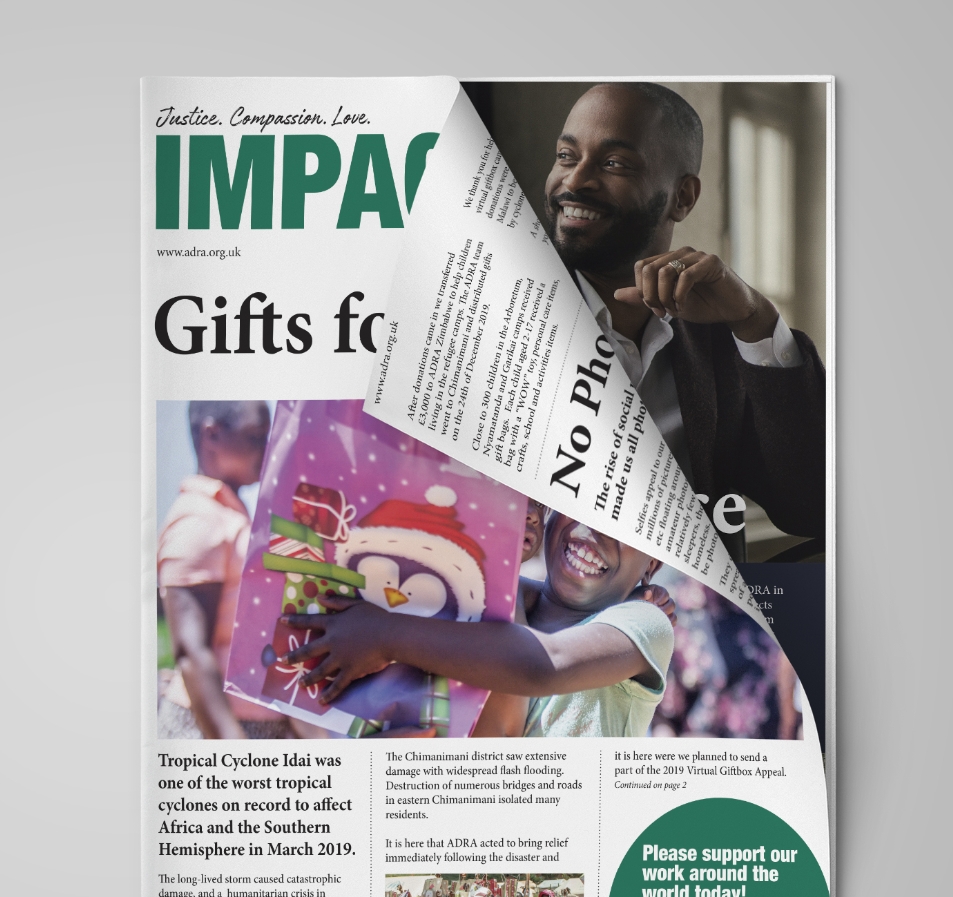 Download our latest Impact News
Here at ADRA-UK we try to get three newsletters called 'Impact News' released every year. While we do a limited print-run we are moving more and more towards releasing the newsletter as digital content. We do keep a copy of the last three issues available here online.
Why not sign-up to receive 'Impact News' and other regular updates?